On Sale But Is It Safe: Top Paw Neoprene Reflective Life Jacket
This is the first of a new regular feature covering pet products that are on sale at the big chain stores
On sale at Petsmart: Top Paw® Neoprene Reflective Life Jacket Item: 36-28367 Regular price $34.99 to $54.99, On Sale for: $27.99 to $43.99
With Memorial Day weekend right around the corner, pools and beaches will begin opening. Many pets also take part in the water fun, though sometimes tragedy does occur. A recent safety trend is use of floatation vests on dogs that are allowed to swim.
full article »
published on May 24 2016
Categories:
general
,
sale
-
Tags:
lifejacket
,
swimming
,
water
Sparkle Balls: A Dangerous Toy For Kitty?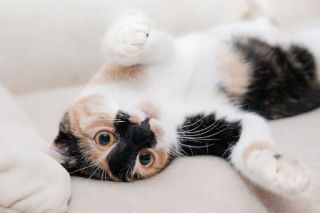 Many pet parents who have cats feel they really don't need to worry much about the safety of the toys they bring home for kitty. As long as its not poisonous, no worries, right? Everybody knows its those goofy dogs that end up in the hospital from their toys!
full article »
published on March 8 2017
Category:
general
-
Tags:
toys
,
sparkleballs
Safety of Retractable Leashes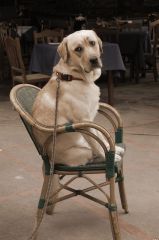 It was three years ago this month that a small dog was run over in a nearby parking lot and killed. Making the tragedy worse, an extended family member was walking the dog while the owner was on vacation. The exact circumstances are still some what sketchy (it was a parking lot in daylight after all) but what is known is that the leash used was retractable.
full article »
published on February 4 2017
Category:
general
-
Tags:
leashes
,
leads
Cold Weather Hypothermia
Many pet parents only associate hypothermia with seasonal swimming in cool water, say a lake or the ocean.  Though that is the classic scenario, hypothermia can and does occur in the winter months and not necessarily in the water.  As we enter the winter months, IMPS would like all pet parents to pay close attention for the symptoms of hypothermia and to know what to do for their pet.
full article »
published on December 17 2016
Categories:
general
,
medical
---

This site was made with Bolt
©Ismypetsafe.com, ©Leading Order Solutions unless otherwise noted