Cold Weather Hypothermia
Many pet parents only associate hypothermia with seasonal swimming in cool water, say a lake or the ocean.  Though that is the classic scenario, hypothermia can and does occur in the winter months and not necessarily in the water.  As we enter the winter months, IMPS would like all pet parents to pay close attention for the symptoms of hypothermia and to know what to do for their pet.
full article »
published on December 17 2016
Categories:
general
,
medical
On Sale But Is It Safe: petholiday Holiday Cookies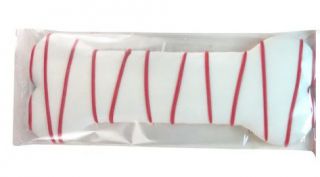 Declawing Cats: Are Legislative Bans Appropriate?
Last week a bill passed through a NJ Assembly committee which would make it a crime to declaw a cat.  Criminal penalties sought are a fine of up to $1,000 or six months in jail in addition to a civil penalty starting at $500 and maxing out at $2,000.  This would be a first in the country were it enacted so IMPS decided to take a closer look.
full article »
published on November 22 2016
Tags:
declawing
,
Onychetomy
-
Categories:
events
,
medical
,
news
Remember Military Service Dogs Too
November 11th is the annual Veteran's day observance.  Though people do try to remember the humans who have served, they often forget about the four legged soldiers.
full article »
published on November 11 2016
Categories:
medical
,
news
---

This site was made with Bolt
©Ismypetsafe.com, ©Leading Order Solutions unless otherwise noted