On Easter, Is Your Cat Safe?
Holidays unfortunately can be very dangerous times for pets.  Often, dogs receive much of the focus on this issue as well, they can be goofy and chow down just about anything they find.  Cats, however, are generally more reserved (some might say refined) and edible dangerous to them are not as widely known.  IMPS brings your attention to Easter and the very real danger of lily plants to felines.
full article »
published on April 13 2017
Category:
medical
-
Tags:
easter
,
lilies
,
cats
,
toxic
Thoughts on the Mars Purchase of VCA Inc.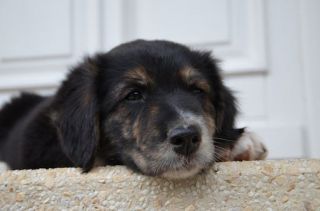 IMPS was a bit under the weather the past few weeks, but is bouncing back now and ready for a productive 2017.
News came out two days ago that Mars (the candy people) are buying VCA Inc.  VCA (Veterinary Centres of America) is a chain of about 800 animal hospitals across the United States and Canada and began as one location in Los Angeles in 1987.  Is this a good thing?
full article »
published on January 11 2017
Categories:
medical
,
news
-
Tags:
VCA
,
Mars
,
Banfield
,
hospitals
Cold Weather Hypothermia
Many pet parents only associate hypothermia with seasonal swimming in cool water, say a lake or the ocean.  Though that is the classic scenario, hypothermia can and does occur in the winter months and not necessarily in the water.  As we enter the winter months, IMPS would like all pet parents to pay close attention for the symptoms of hypothermia and to know what to do for their pet.
full article »
published on December 17 2016
Categories:
general
,
medical
Declawing Cats: Are Legislative Bans Appropriate?
Last week a bill passed through a NJ Assembly committee which would make it a crime to declaw a cat.  Criminal penalties sought are a fine of up to $1,000 or six months in jail in addition to a civil penalty starting at $500 and maxing out at $2,000.  This would be a first in the country were it enacted so IMPS decided to take a closer look.
full article »
published on November 22 2016
Tags:
declawing
,
Onychetomy
-
Categories:
events
,
medical
,
news
---

This site was made with Bolt
©Ismypetsafe.com, ©Leading Order Solutions unless otherwise noted