Fall Foliage and Dogs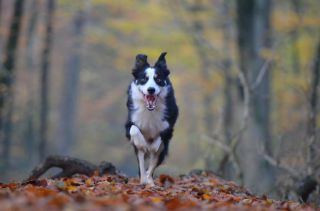 Fall is finally starting to ramp up in the Northeast and it will be hitting the rest of the country in only a few short weeks.  Fall is also a time when pet parents who are not regular hikers tend to go for walks in the woods to enjoy the foliage.  Unfortunately, this is also the time when many dogs are injured or lost and separated from their pet parents. 
 
full article »
published on October 4 2016
Categories:
events
,
news
-
Tags:
foliage
,
woods
,
hiking
,
gps
Drugs: The Danger To Our Pets
Nearly tragic news out of Denver this week as reported by the local ABC affiliate, 7 NEWS Denver. A suspected drug dealer, while trying to escape the police, threw his stash of heroin over the fence of a doggy daycare center. A number of dogs thought those baggies must contain something tasty and one almost died as a result of ingesting the contents.
full article »
published on September 16 2016
Category:
medical
-
Tags:
drugs
,
heroin
,
meth
,
cocaine
,
oxy
On Sale But Is It Safe: Comfy Cone
All Four Paws Comfy Cone is on sale at PetSupermarket.com The large size, regularly $40.99, has sale price $26.99.
I'm sure many pet parents have had to deal with the dreaded plastic 'healing' cone. Is there any dog or cat that does not hate these faux Elizabethan contraptions? That is why the All Four Paws Comfy Cone caught my eye while shopping today (images available at Allfourpaws.com)
full article »
published on September 5 2016
Tag:
cone
-
Category:
sale
Lightning and Pet Safety
Today, I read a horrific report of over 300 reindeer killed by a lightning strike last Friday in southern Norway. As hot and humid weather continues to dominate weather patterns across large sections of the US, this is a good opportunity to review with pet parents the dangers that lightning strikes present to their pets.
full article »
published on August 29 2016
Category:
news
---

This site was made with Bolt
©Ismypetsafe.com, ©Leading Order Solutions unless otherwise noted