Is It Safe: Cat-Man-Doo Bonito Flakes
While poking about this morning looking for a candidate product for the On Sale But Is It Safe? feature, IMPS stumbled upon Cat-Man-Doo Bonito Flakes, also available as Bow-wow Bonito Though it is not on sale (but may be discounted at some e-tailers,) IMPS thought pet parents would find this an interesting product, especially after hearing our interview with the CEO/Owner of Cat-Man-Doo Inc.
full article »
published on November 2 2016
Tags:
cat-man-doo
,
bonito
,
japan
-
Categories:
food
,
news
Gunner Kennel Video: Not All Its Cracked Up To Be?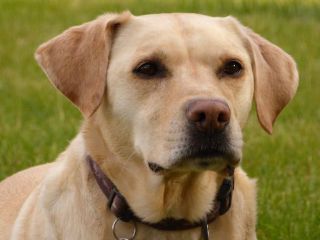 Last week IMPS published a two part article concerning an advertising video created by Gunner Kennels.  Part 2 focused on the response to the video by other pet crate manufacturers.  At the time, MIM Safe had yet to make public two videos focused on rollovers, one involving a Gunner crate.  They are now public.
full article »
published on October 25 2016
Tags:
crates
,
gunner
,
mim
,
rollover
-
Categories:
news
,
travel
Gunner Kennels Video: A Smashing Response
This article is part two of two looking at the claims made in a Gunner Kennels video advertisement. Photo credit JuneauEmpire
In this segment, IMPS looks at how other manufacturers responded to the Gunner Kennels video linked in part I. IMPS learns a bit more about pickup truck beds as well as US NHTSA strength testing of vehicle roofs.
full article »
published on October 21 2016
Categories:
medical
,
news
-
Tags:
crashtest
,
crates
,
gunner
,
mim
,
petmate
,
rufftough
,
rollover
Halloween: Not Just Spooky For Pets!
Bat clipart by Eady
Last year around this time, IMPS posted information about keeping your pets safe during the Halloween holiday.  ("Kids Treats Are Dangerous Pet Treats") 
This year, besides re-reading that post, jump to the next page and download our special Halloween Infographic.  We have provided three sizes so pick the one right for your monitor or phone and use that fancy color printer to make a copy to help explain to your children how to keep the pets safe!
full article »
published on October 19 2016
Categories:
medical
,
news
-
Tag:
halloween
---

This site was made with Bolt
©Ismypetsafe.com, ©Leading Order Solutions unless otherwise noted