Gunner Kennels Video: A Smashing Response
This article is part two of two looking at the claims made in a Gunner Kennels video advertisement. Photo credit JuneauEmpire
In this segment, IMPS looks at how other manufacturers responded to the Gunner Kennels video linked in part I. IMPS learns a bit more about pickup truck beds as well as US NHTSA strength testing of vehicle roofs.
full article »
published on October 21 2016
Categories:
medical
,
news
-
Tags:
crashtest
,
crates
,
gunner
,
mim
,
petmate
,
rufftough
,
rollover
What makes a crash test good?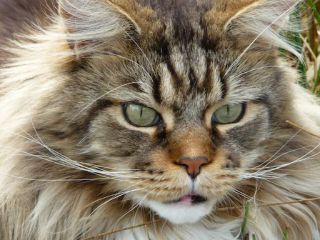 Follow Up - How CPS and Subaru Failed Pet Parents (and hurt their own reputations)
This is the second part of the follow up to our travel crate white paper. We examine the response of Center for Pet Safety and Subaru of America.
The Testers
Center for Pet Safety (CPS)
Neither CPS nor any of its associates returned our messages. CPS operates a very prolific marketing campaign directed at print, radio and tv outlets to 'advocate' with their test results. Yet, they are completely silent when legitimate questions arise concerning their 'research' methods. It is highly unusual for real scientist researchers not to respond to criticism, either by issuing corrections or defending their results.
full article »
published on December 10 2015
Category:
news
-
Tags:
subaru
,
cps
,
crates
,
crashtest
,
mga
,
safety
,
marketing
,
501c3
Travel Crate Follow Up - The Manufacturers
In mid November, ismypetsafe.com published a three part series on the subject of pet travel crates (also available as a single PDF white paper). A few days after publication, I reached out to all those mentioned for their comments on the report as well as any thoughts they might have on the Center for Pet Safety (CPS) crash tests.
full article »
published on December 9 2015
Category:
news
-
Tags:
crates
,
crashtest
,
midwest
,
4pets
,
proline
,
mim
,
variocage
,
goodideas
,
kennebec
,
gunner
,
trixie
,
cps
,
subaru
,
safety
---

This site was made with Bolt
©Ismypetsafe.com, ©Leading Order Solutions unless otherwise noted