Gunner Kennels Video: A Smashing Response
This article is part two of two looking at the claims made in a Gunner Kennels video advertisement. Photo credit JuneauEmpire
In this segment, IMPS looks at how other manufacturers responded to the Gunner Kennels video linked in part I. IMPS learns a bit more about pickup truck beds as well as US NHTSA strength testing of vehicle roofs.
full article »
published on October 21 2016
Categories:
medical
,
news
-
Tags:
crashtest
,
crates
,
gunner
,
mim
,
petmate
,
rufftough
,
rollover
Gunner Kennel Video: Out of Tune With Reality.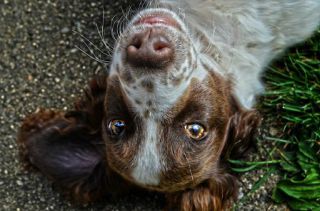 Pet parents know that advertisers often exaggerate and sometimes even lie about their products or services (or a competitors).  A video ad can mitigate that common sense understanding in a few ways. One is to make the pet parent feel guilty (You don't feed your cat Awesome Diet? Your kitty won't live a long life!).  Another is by shock (This is what making sausage treats looks like!).  By combining these two techniques in a recent video advertisement, Gunner Kennels ® has at the same time made a mockery of responsible safety testing.
 
full article »
published on October 11 2016
Categories:
events
,
news
-
Tags:
crates
,
gunner
,
mim
,
rufftough
,
petmate
---

This site was made with Bolt
©Ismypetsafe.com, ©Leading Order Solutions unless otherwise noted