Halloween: Not Just Spooky For Pets!
Bat clipart by Eady
Last year around this time, IMPS posted information about keeping your pets safe during the Halloween holiday.  ("Kids Treats Are Dangerous Pet Treats") 
This year, besides re-reading that post, jump to the next page and download our special Halloween Infographic.  We have provided three sizes so pick the one right for your monitor or phone and use that fancy color printer to make a copy to help explain to your children how to keep the pets safe!
full article »
published on October 19 2016
Categories:
medical
,
news
-
Tag:
halloween
Gunner Kennel Video: Out of Tune With Reality.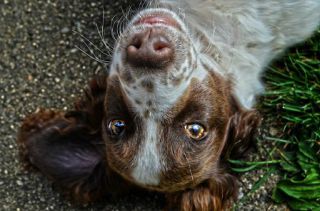 Pet parents know that advertisers often exaggerate and sometimes even lie about their products or services (or a competitors).  A video ad can mitigate that common sense understanding in a few ways. One is to make the pet parent feel guilty (You don't feed your cat Awesome Diet? Your kitty won't live a long life!).  Another is by shock (This is what making sausage treats looks like!).  By combining these two techniques in a recent video advertisement, Gunner Kennels ® has at the same time made a mockery of responsible safety testing.
 
full article »
published on October 11 2016
Categories:
events
,
news
-
Tags:
crates
,
gunner
,
mim
,
rufftough
,
petmate
Fall Foliage and Dogs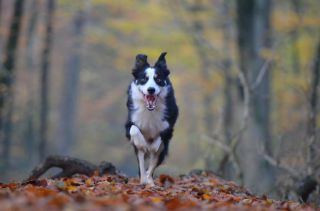 Fall is finally starting to ramp up in the Northeast and it will be hitting the rest of the country in only a few short weeks.  Fall is also a time when pet parents who are not regular hikers tend to go for walks in the woods to enjoy the foliage.  Unfortunately, this is also the time when many dogs are injured or lost and separated from their pet parents. 
 
full article »
published on October 4 2016
Categories:
events
,
news
-
Tags:
foliage
,
woods
,
hiking
,
gps
Drugs: The Danger To Our Pets
Nearly tragic news out of Denver this week as reported by the local ABC affiliate, 7 NEWS Denver. A suspected drug dealer, while trying to escape the police, threw his stash of heroin over the fence of a doggy daycare center. A number of dogs thought those baggies must contain something tasty and one almost died as a result of ingesting the contents.
full article »
published on September 16 2016
Category:
medical
-
Tags:
drugs
,
heroin
,
meth
,
cocaine
,
oxy
---

This site was made with Bolt
©Ismypetsafe.com, ©Leading Order Solutions unless otherwise noted